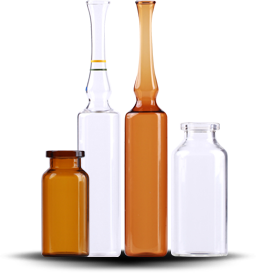 PROMINENT GLASS AMPOULES MANUFACTURER IN KOLKATA
With a strong industry presence of more than a decade, Synchro Pack Ltd is the name to trust if you are on the lookout for a leading glass ampoules manufacturer in Kolkata. Established in the year 2007, we have earned a place for ourselves and are engaged in manufacturing the finest range of glass ampoules. Our ampoules glass is commended by our clients for their ergonomic design and dimensional accuracy and we can be your one-stop solution for availing high-quality products at affordable prices, too!

We have developed various state-of-the-art infrastructure units to manufacture glass ampoules which are appreciated for optimum performance. Our factories are divided into several small departments to carry out the production in an efficient manner. Each of our units is handled by our skilled team members. All our employees work in close proximity to ensure customer satisfaction.